About the project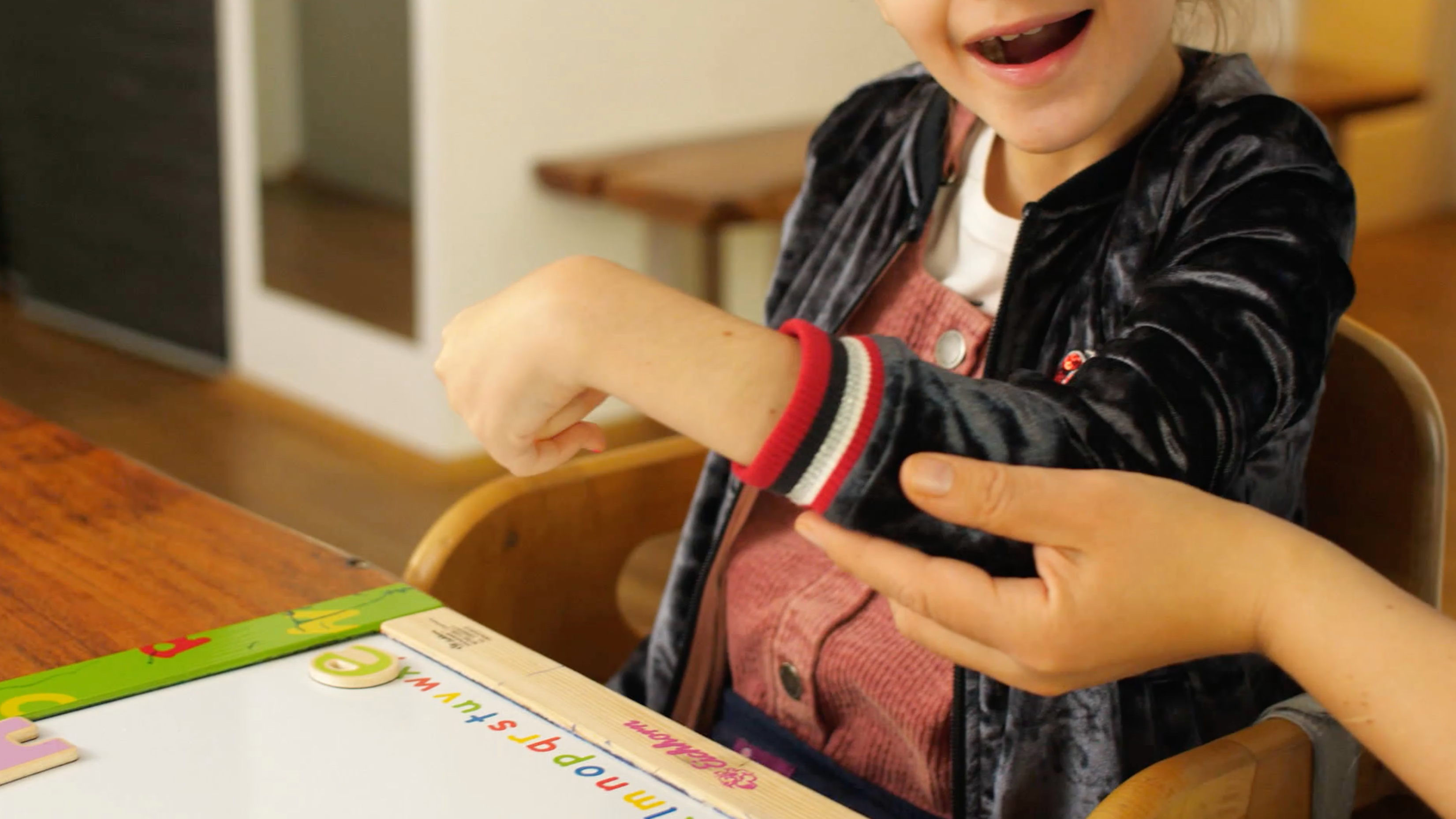 Motivation
Rett syndrome is a very rare genetic disorder that affects mainly girls. A central complaint of girls and women with Rett syndrome, in addition to cognitive deficits, is movement disorders of the hands. This leads to significant limitations in simple daily activities, such as eating independently, and reduces social participation. The severity of such impairments in purposeful hand movements, for example stereotypies such as repetitive 'hand washing' movements, can vary widely. Personalised and adaptive exercises can support the development of voluntary hand movements and the reduction of stereotypies. TeMoRett therefore follows a therapy approach that is fun and can be used at home with little effort.
Our goals
The aim of this project is to develop technical methods for entertaining exercise programmes in which small, intentional hand movements are automatically recognised and positively reinforced by reward: The technical challenge is that the range of possible movements varies greatly. In order to minimise distraction, the input technologies used must be non-intrusive. Costs must also be kept as low as possible.
The aim is to develop a video-based movement tracking system using simple cameras in combination with customised image processing and adapted learning algorithms. The goal is to robustly capture hand postures and track hand movements with high spatio-temporal accuracy.
A further core element of the project is the individually adaptable reward system (e.g. multimedia output). The level of difficulty will be adaptively increased ("shaping") depending on the performance in previous sessions.
Results
Project results, demos and publications will be presented here as they become available.
Imprint
Webmaster and Editor
Detlef Runde
Tel. +49 30 31002-685
detlef.runde@hhi.fraunhofer.de

Fraunhofer Institute for Telecommunications
Heinrich Hertz Institute
Einsteinufer 37
10587 Berlin
Tel. +49 30 31002-0
Fax +49 30 31002-213

is a constituent entity of the Fraunhofer-Gesellschaft, and as such has no separate legal status.

Fraunhofer-Gesellschaft zur Förderung der angewandten Forschung e.V.

Hansastraße 27 c
80686 München
Tel. +49 89 1205-0
Fax +49 89 1205-7531
www.fraunhofer.de

Responsible Editor: Dr. Detlef Runde

VAT Identification Number in accordance with §27 a VAT Tax Act: DE 129515865

Court of jurisdiction
Amtsgericht München (district court)
Eingetragener Verein
Register-Nr. VR 4461

Executive Board
Prof. Dr.-Ing. Holger Hanselka | Präsident
Prof. Dr. Axel Müller-Groeling | Mitglied des Vorstands
Ass. jur. Elisabeth Ewen | Mitglied des Vorstands
Dr. Sandra Krey | Mitglied des Vorstands